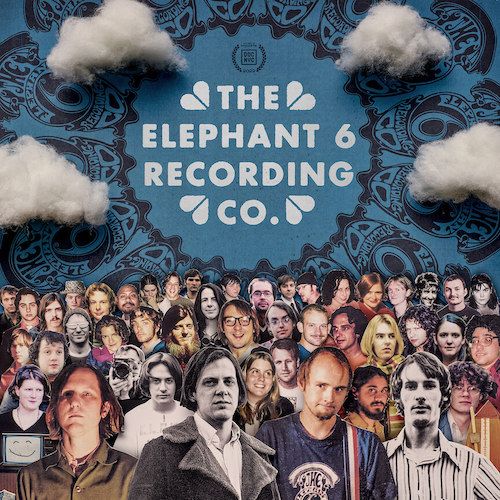 The Strange South:
'

The Elephant 6 Recording Co.' and

'

This Is Sparklehorse'

When we talk about '90s music scenes in America, we tend to think of the usual suspects: Seattle's grunge takeover, New York and LA's rap innovations, Chicago's alternative nation. But the American South was happening in its own strange way. Two new films, covering two very different Southern artistic expressions in the '90s, subtly push against the idea that Southern music is exclusively traditional or conservative—after all, the region pretty much birthed American music as we know it. In the '90s, The Elephant 6 Recording Company and Sparklehorse forged new links in that chain, making exciting, boundary-pushing music that remapped a new South for a new generation.

C.B. Stockfleth's The Elephant 6 Recording Co. is a joyous, heartfelt look at the DIY collective that gave rise to the bands Neutral Milk Hotel, The Apples In Stereo, Olivia Tremor Control, of Montreal, Elf Power, and dozens more. It's astounding the level of creativity that exploded out of Elephant's Athens, Georgia home base, but what's interesting is how it all started. Most of the principals grew up in tiny Ruston, Louisiana, a world away from Athens' freewheeling circus—and a universe away from American music culture at large. Two ingredients were in Ruston's petri dish: a good college radio station and boredom. "I feel like kids in places like that tend to get deeper into the things they love…because they need to," Julian Koster (Neutral Milk Hotel, The Music Tapes) says in the film. "They have to escape into something." The podunk atmosphere fed the musicians' desire to create on their own terms. No cowboy hats or blues riffs here. Instead, the Elephant 6 bands loosely gathered themselves around psychedelic pop and punk rock.

Read more of my deep dive into these great music docs at Aquarium Drunkard (my first piece for them! So excited!).
---
Date
March 2, 2023
---
---